Who are the Members of Your Eye Care Team?
Ophthalmologists, optometrists, opticians and ocularists all provide crucial eye care services. It is important to understand what each of the "Os" is qualified to do. A National Consumers' League (NCL) survey found that many consumers are confused about the differences among various eye care providers, the services they perform, and the training and education they must complete  (https://nclnet.org/who_does_what_consumers_confused_about_eye_care_providers_training_m_d_status/)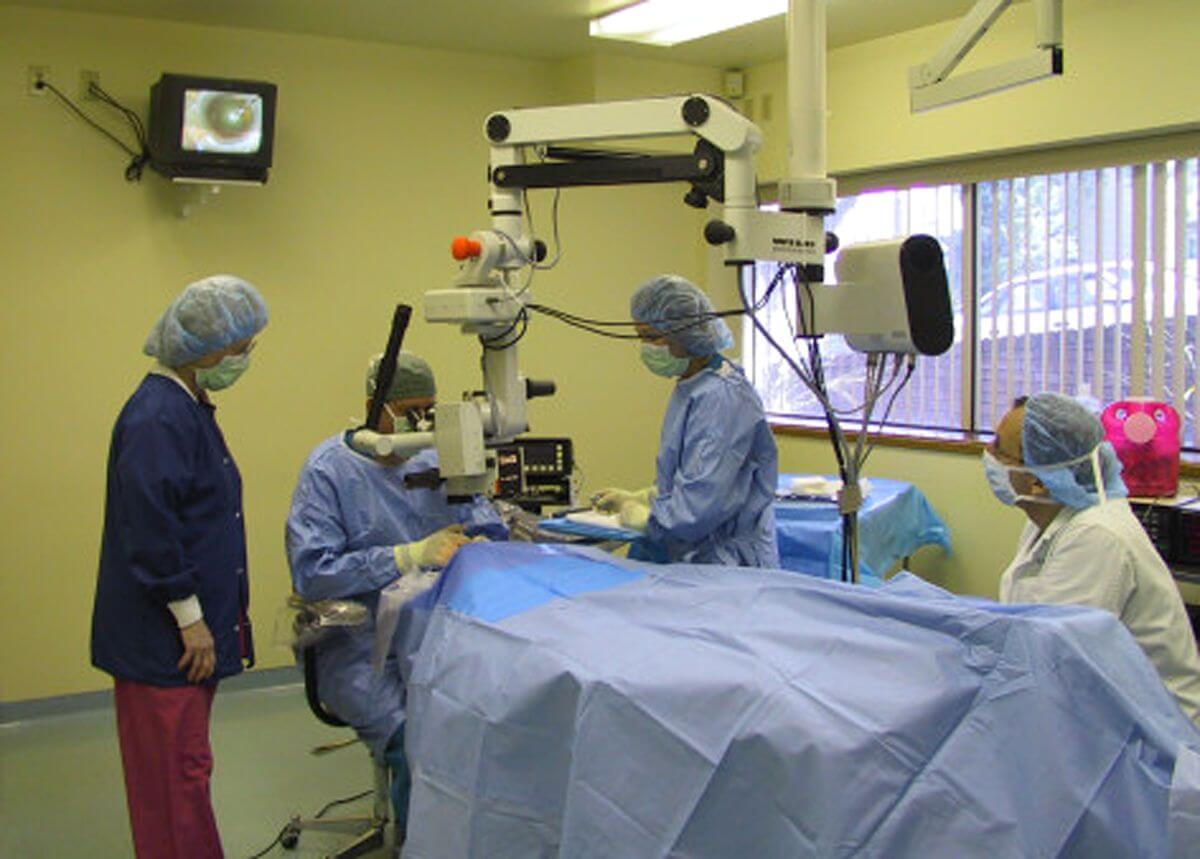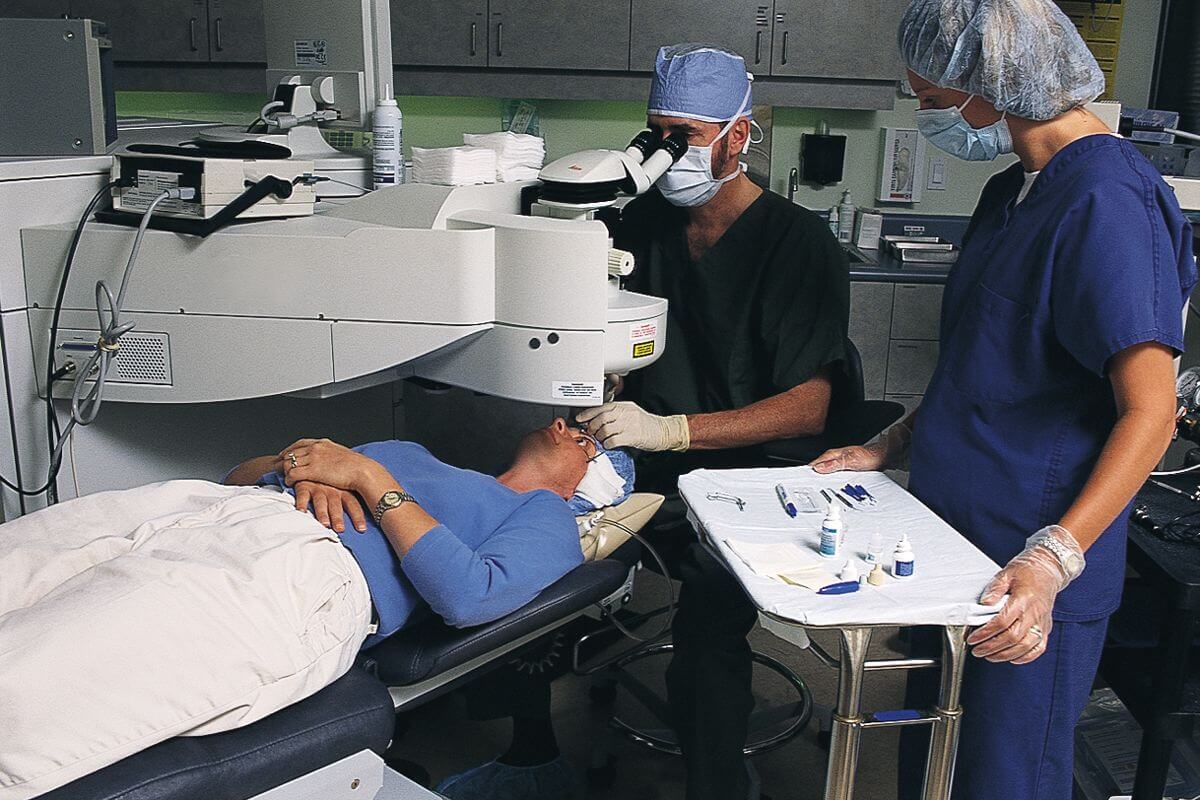 Ophthalmologist
An ophthalmologist, or Eye MD, is a physician, either a Doctor of Medicine, MD, or Doctor of Osteopathy, DO. An ophthalmoloigst is a medical doctor who graduates from medical school, specializes in all aspects of eye care including
Anatomy, function, diseases of the eye
Vision services
Prescribing glasses and contact lenses
Eye examinations
Diagnosis and medical management or eye diseases or disorders
Delicate surgical eye care of ocular diseases and disorders
Diagnose general diseases of the body
Treat ocular manifestations of systemic diseases
Prevention of eye disease and surgery
Scientific research into causes, cures for eye diseases, vision problems
Licensed by state regulatory board
Ophthalmologists routinely conduct many of the same tasks as optometrists. There are twice as many practicing optometrists as ophthalmologists, but ophthalmologists perform about one-fourth of the nation's refractions and eye examinations ("The Eye Care Team - American Academy of Ophthalmology")
Ophthalmology education and training is a minimum of twelve years of training which includes
Four or more years of college premedical education
Four or more years of medical school
Extensive clinical and surgical training, thousands of hours in care and treatment of sick patients
One year of internship
Hospital-based residency with at least three years' specialized eye care medical, surgical, refractive training, experience
Hospital-based eye residency program training includes:
Providing eye disease diagnosis, treatment of 3000 to 5000 patients
Four hundred plus hours in basic and clinical eye disease and treatment; prescribing eyeglasses and contact lenses.
At least 60  hours/week providing medical care to patients, including eye disease treatment,  cataract surgery, strabismus, corneal disease, retinal and vitreous disease, oculoplastics, and trauma, supervised by top medical university professors
Intensive in-hospital training in eye emergencies, eye and facial trauma, the coordination of care with other medical specialists in the management of system disease. (Source - American Academy of Ophthalmology)
Optional fellowship of 1 or more years of subspecialty training
A total of twelve or more total years of education and training
("The Eye Care Team - American Academy of Ophthalmology")
Optometrist
An optometrist does not attend medical school, but instead graduates from a four-year college of optometry with a Doctor of Optometry degree. An optometrist is licensed to practice optometry which includes
Examination, diagnosis, optometric treatment of conditions and visual or muscular anomalies of human eye
Prescribing, dispensing corrective lenses
Vision screenings for presence of defects or abnormal conditions corrected or relieved by lenses, prisms, ocular exercises, visual training or orthoptics
Uses testing appliances to measure range or power of vision
Determine accommodative or refractive states of the human eye
Uses testing appliances for the purpose of the measurement of the powers of vision
TPA certified optometrist may treat certain diseases, abnormal conditions of human eye and adnexa with therapeutic pharmaceutical agents (TPA) as specified by law (Source: Virginia Code, 54.1-3220).
Optometric training includes
Three to four years of college
Four years at a college of optometry
Refractive errors
Average of one year of didactic training in medical, pharmaceutical, ocular subjects ("The Eye Care Team - American Academy of Ophthalmology").
Optician
An optician is a technician who fills prescriptions from licensed physicians or optometrists, including
Preparing, dispensing eyeglasses, spectacles, lenses, or related appurtenances
Duplicates or reproduces previously prescribed and prepared eyeglasses, spectacles, lenses, or related appurtenances
Measures, adapts, fits, and adjusts eyeglasses, spectacles, lenses, or appurtenances, to the human face as specified by law. (Source: Virginia Code, 54.1-1700)
Ocularist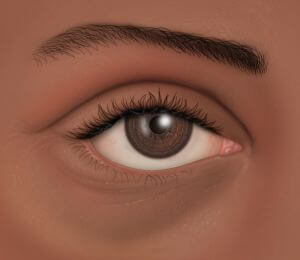 An ocularist is an eye professional, an artist who restores the "appearance of eye lost to trauma, disease, or congenital malformation." A surgeon, may refer a patient to an ocularist who creates a custom prosthetic eye for the patient ("The Fourth O in Eyecare." AMA Virtual Mentor, December 2012, Volume 12, Number 12: 950-954).