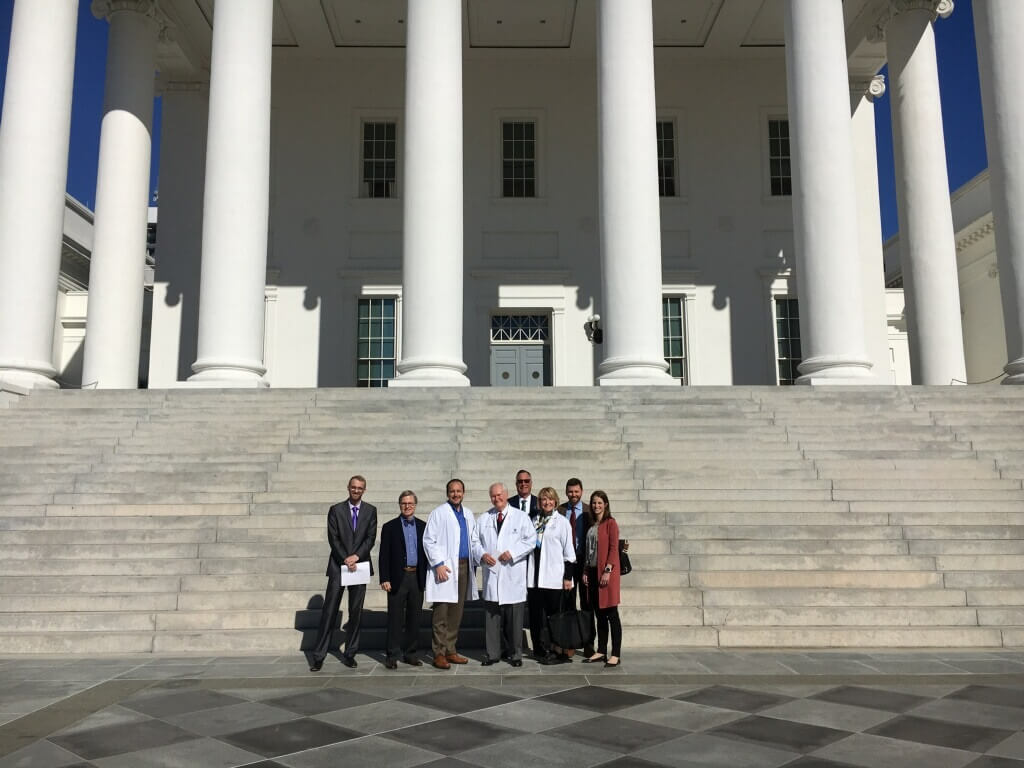 EYEPAC supports Virginia General Assembly and statewide office candidates who share our goals to foster a better, safer environment for vision care delivery. Decisions made at the state level signficantly impact your patients and practice.
Political contributions EYEPAC allows us to target our message and connect you to important decision- and policy-makers in Richmond. Your EYE PAC support helps educate legislators and the administration about our professional concerns.
EYEPAC is a political expenditure subject to reporting requirements.  Political contributions are not tax deductible.
The Patient Advocacy Fund helps support endeavors to educate the public about eye health and prevention. The Patient Advocacy Fund protects patient safety and ensure surgical care is of the highest quality in Virginia. Contribute now to protect your patients!
Contributions to the Patient Advocacy Fund may be deductible as business expenses. Confer with personal accountant for more guidance. 
The Virginia Society of Eye Physicians and Surgeons (VSEPS) Education Fund is a designated IRS 501-C-3 charitable education foundation. This charitable foundation supports research, scholarship, continuing medical education, and professional development for residents, ophthalmologists and their staff members.
Donations made to the Education Fund are tax deductible as charitable contributions.
For more information about the Virginia Society of Eye Physicians and Surgeons Education Fund, click here.
The Virginia Society of Eye Physicians and Surgeons (VSEPS) Presidents' Fund supports resident education and advocacy.